Reservations Are Suggested To Ensure Availability. Call 304 765 2120.
These fun floating water mats are the preferred water toys for all who enjoy the water. Get more out of your Sutton Lake boating experience with a Paradise Pad Rental!
​
Huge floating island – 6′ wide and 12′ long
Holds up to 1800 pounds
Entertain the kids for hours!
Rolls up for easy portability and storage
No inflation, 3-ply, 2″ thick, and super durable
Rent for $50/day
Rent for $40/day – when combined with a boat rental.
Tether to your boat and create a floating island
Sit, Walk, Dance, Run, Jump, Play – on the water​
Call it a water pad, water toy, water raft, water float… everyone who tries it calls it WATER FUN!
Please note…. Pads are NOT TO BE TOWED or to be used at Swim Beach. They are designed to be tethered to a stationary boat (your boat or a rental boat).
Rental Policies
A signed Rental Agreement is required that includes a Release of Liability clause. The Rental Agreement must be signed by a parent or guardian if renter is under the age of 16.
Walk-ins are welcome, but reservations are recommended to ensure availability. A deposit of 1/2 the total rental amount will reserve your floating pad.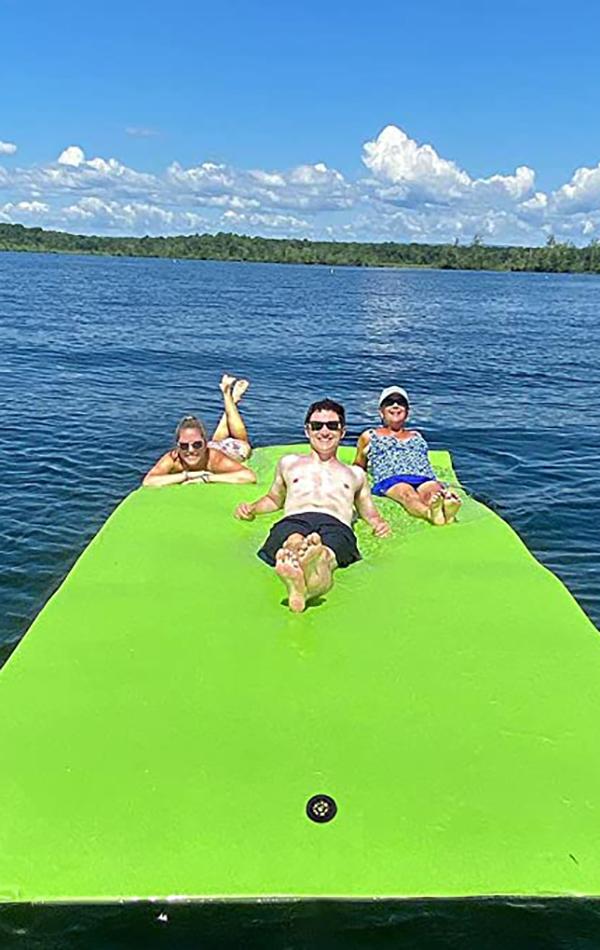 Rent A Paradise Pad for $50 a day!
Rent for $40 a day when combined with boat rental.