Reservations Are Suggested To Ensure Availability. Call 304 765 2120.
The Craig Cat is the world's finest compact boat. It's an awesome alternative, or addition to, a jet ski or pontoon rental. The Craig Cat is very stable in the water, easy to maneuver, and a blast to drive. You can cruise, swim and/or fish from the Craig Cat.
Our top of the line Craig Cat Elite is equipped with the following features:
Two comfortable high-back deluxe seats
25 hp electric key start engine
Four fishing rod holders
Easy to use stick steering and dual action controls with Automatic Stability Control (ASC)
Suspension system for a smooth comfortable ride.
Tough seamless polyethylene, foam filled, unsinkable rotomolded pontoons.
Large full width composite storage compartment plus small cooler filled with ice (upon request).
User friendly AM/FM/USB/Bluetooth sound system with high definition marine speakers.iendly
Maximum weight of 250 pounds per seat.
All renters must have a valid Driver's License.
A $300 refundable damage deposit is required with each rental (cash or credit card hold). If damage occurs and the machine cannot be rented until repairs are made, you will lose the entire $300. Renter's are responsible for ALL damages, even if they are more than the $300 damage deposit amount. If there is no damage to the machine, your entire damage deposit is refunded.
Optional Damage Loss Waiver – A non-refundable damage loss waiver is available for $29.95. The damage loss waiver covers damages above $300. See agreement for details.
Cancellation Policy – With a 48-hour notice of cancellation, rental deposit is refunded in full (less a $25 processing fee).
For all Rental Terms and Conditions see our Rental Policies.
Prior to your day of adventure, you will be given a safety briefing by Sutton Lake Marina staff where you will be instructed on the safe operation of your Craig Cat. Rentals are available seven days/week for 2,4, or 8 hour rental between the hours of 9am – 7pm.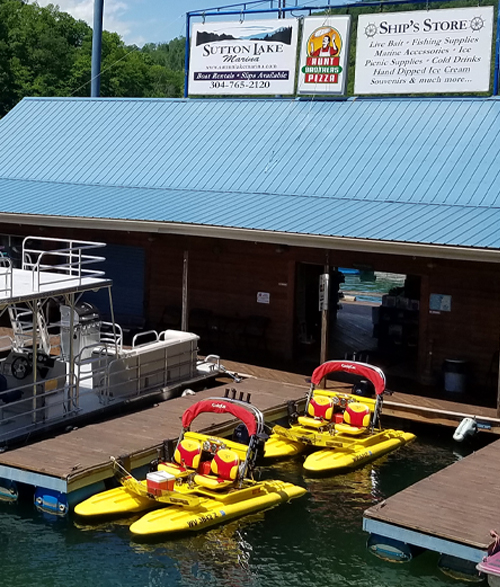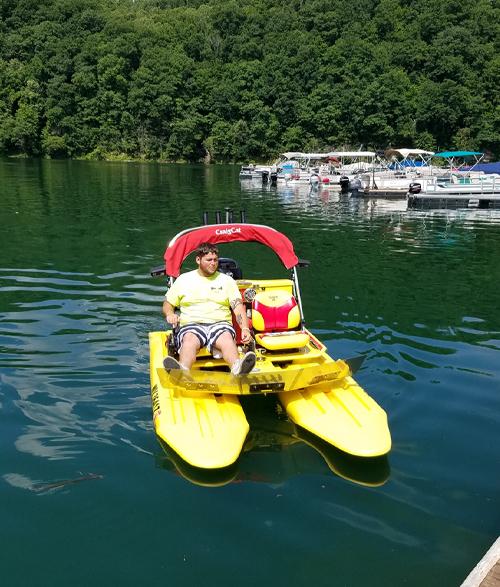 Rental Period
2 hours
4 hours
8 hours
Weekend(Fri/Sat/Sun)
$145
$225
$325
Midweek(Mon-Thurs)
$125
$195
$275